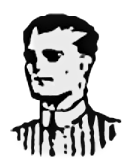 CAREER OPPORTUNITY...
Imperial Barber Shop owns and operates 6 locations in the city.
Here is what we offer:
Guaranteed hourly wages
Commissions on services and products
Possibility to earn $35+ per hour
Free mentoring program
Advanced training available
Paid vacation
Paid Statutory holidays
Tips paid daily
Management opportunities
If you want more info about us follow us on Face Book or visit our website.
Fill-out the form below and forward it to us either on-line or by mail.